Axial Fan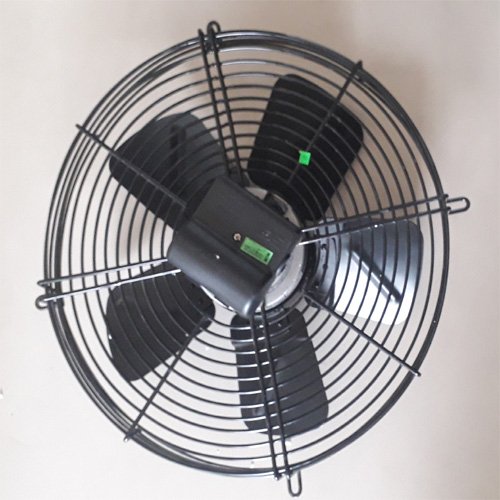 Backed by expert professionals, we are leading Industrial Axial Fan supplier, manufacturer and exporter in India. Our powers saving axial fans are highly efficient and durable to perform various industrial applications. We ensure that quality raw materials are used to develop these axial fans. Generally mild steel is used in the construction of these fans but in some applications aluminium propellers are required for the resistance of spark or with coating of SS for chemical resistance is also used.
Axial fans are required to perform different industrial as well as commercial applications such as for ventilation, fresh air supply, temperature maintaining, cooling of work place, exhaust of hot air, suction of fumes and dirty gases. In applications such as excessive temperature or high dirt, fan motors kept outside of air stream. They are capable to handle large air volume at low pressure and available at both belt driven and direct driven models, where propeller is mounted on the rotor shaft. Blades of these fans rotate around axis and supply air in the parallel direction of axis. They consume less power and create high air flow at low pressure. Our standard axial fan machine is capable to provide efficient performance on AC as well as on DC power source such as batteries or solar panels.
Currently booth spray, refreshment, vending and many process industries are searching for new generation advance model of axial fan to fulfil their varying applications. With growing technology features, overheating becomes larger concern for the performance drop off of major equipments. Our Axial fans are excellent choice to maintain desire level of cooling for better performances of these components. As a leading axial fans supplier, manufacturer and exporter in India, we are excited to offer our new and more advanced custom models of axial fans as per various industrial and commercial needs.