Industrial Air Blower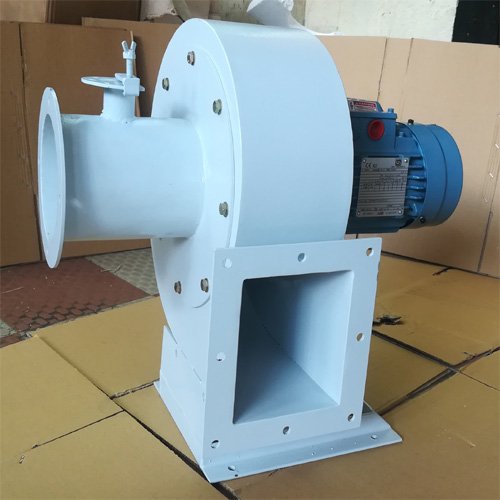 By offering one of the important product to suit different process industries, we are one of the leading Industrial Air Blower supplier, manufacturer and exporter in India. We have ability to satisfy customized requirement of any industrial applications, through wide variety of air blowers for dust and gas hazards. They are available in variety of materials, coatings and finish including SS and Aluminium. We have expertise to develop appropriate product as per required applications. Moreover our quality control professionals are able to measure any possible losses in airflow, inline devices or in ducting system in order to offer perfect and efficient product to customer. Our in house test centres are created to test blowers, motors, ducts, machine inlet and air flow as per latest industrial norms and standards.
Industrial Air blower is a type of equipment used to provide large air flow for different parts of structures by rotating mechanical fan which is driven by electrical motor. These blowers are used in various industries such as electrical, electronics, metal, processing, petrochemical, mining, cement, food, agriculture, chemical, cleaning to fulfil varied applications such as ventilation, cleaning, cooling, drying, combustion, exhaust, aeration and many more. By offering quality products from decades, we have established a strong business relationship with many recognized manufacturing and processing industries. Sometimes we also work with our customers to understand their requirement and provide exact custom solutions through our innovative R&D capabilities.
As a reputed Industrial blower supplier, we are happy to provide our value services to any customer. If you like to assist our support to improve your equipment performance then we are always present for you. Our product performance is regularly monitored and tested on various testing parameters. Being a leading Industrial Air Blower supplier, manufacturer and exporter in India, we are offering products with perfect airflow, efficiency and performance with minimum maintenance and noise level at market leading prices.