Single Inlet Blower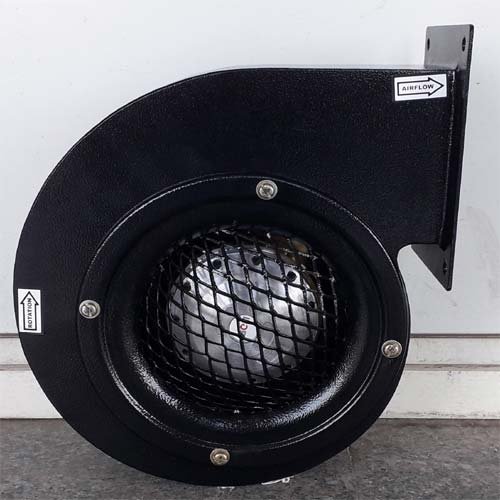 We are highly acknowledged as the leading Single Inlet Blower supplier, manufacturer and exporter in India. We offer these efficient and reliable blowers in various shapes and sizes to customers such as backward curved, backward inclined and straight bladed. Our ranges of available standard blowers are covering nearly all user requirements. We offer these durable units to fulfil your specific requirement. However we are also capable to provide customize design and development to produce single inlet blower to suit your industrial as well as commercial application such as air combustion, pneumatic conveying, exhaust application of various industries, shopping mall, hospitals and handling of various clean air, hot, toxic and explosive gases.
We produce these high operative blowers using top quality aluminium and steel under expert guidance of dedicated professionals. Our quality control department supervise each unit of product to ensure perfect quality and durability. Moreover our quality experts check every product on various quality and performance parameter to offer extremely reliable and efficient blower. Our high performative single inlet blowers are normally made of aluminium and galvanized steel and fitted on rotor motor to make one of the compact unit. In the single inlet blower, air is passes from single side. Impeller is made to balance with rotor for smooth running of the blower and motor-impeller assembly is technically mounted on rotor housing for efficient performance while air flow stream is used for the cooling of external rotor motor.
Our single inlet blowers are appreciated for its user friendly performance, durability and minimum maintenance. Being a leading Single inlet blower supplier in India, we offer the range of ultra modern single inlet blower as per customer requirement at best market prices in India.